COMING SOON!
Hi Folks! Our tumblr will be under construction a bit until late March, when we'll have a fancy new look. Stay tuned for exciting announcements!
Open Books: We're on a Manhunt for Positive Male... →
openbooksorg: Refer a male friend to volunteer in an Open Books literacy program and you'll not only earn a $10 gift card to the Open Books store but you'll be the catalyst for a high-need student's transformational learning experience too! Basics: During the month of January, you can earn a $10 gift card…
You can now listen to the event last month with...
3 tags
A Great October!
Some photos from a wonderful month spent with The Book Thief, Markus Zusak, more wonderful speakers and Chicago readers!
It's super speedy survey time! →
One Book, One Chicago is made possible by funding through the Chicago Public Library Foundation. Thanks to our sponsors in 2012, BMO Harris and Allstate. Our foundation and its funders want to hear from you! How did you participate in the most recent OBOC? Tell us a bit about yourself in this very short survey so that we can report back to our sponsors on the success of this fall's program!
The Book Thief (and Friends)
A list of characters from The Book Thief, fully described and brought to you by Chicago's librarians. PRIMARY CHARACTERS LIESEL MEMINGER is the book thief. She is 9 years old at the beginning of the story, when after the death of her brother she is taken in by the Hubermann family. HANS HUBERMANN is Liesel's foster father. Once a reluctant soldier during World War I, he is a house...
Watch
Accordionist Robert Cruz channels Hans Hubermann and turns the marble lobby of the Harold Washington Library Center in Chicago into a German public square circa 1940 from Markus Zusak's The Book Thief.
Death, Personified: A List
The Book Thief provides one of the most memorable portrayals of Death in recent memory. Here are more, from 18th century literature to current pop culture. To read the full (and fully entertaining) list, go to onebookonechicago.org. "The Masque of the Red Death" Short story by Edgar Allan Poe, 1842 As a horrible plague rages outside, Prince Prospero shelters the nobility in his abbey...
"If only she could be so oblivious again, to feel such love without knowing it,..."
– The Book Thief by Markus Zusak (via fabula)
3 tags
Interview with Markus Zusak
Actress, writer and director Heidi Stillman wrote the stage adaptation of The Book Thief, playing at Steppenwolf Theatre this fall. Heidi and Markus Zusak took part in the below conversation via email in spring 2012. H.S.: This novel is so finely plotted and the characters so fully formed, that people love to hear about the genesis for this story. Can you tell us a bit about when the concept...
Anonymous asked: When will the guide to The Book Thief be available in book stores.I want a hard copy.
The beautiful, glorious and amazing guide to The...
Our guide to Markus Zusak's novel is now online, complete with author interview, October events listing, World War II timeline, and even an insightful list of other books, songs and films in which Death has been personified! Thanks to Allstate and BMO Harris whose sponsorship of through the Chicago Public Library Foundation makes One Book, One Chicago possible!
"The best there is about contemporary Chinese... →
This is a wonderful article about Yiyun Li's work in The Guardian. Writes Rustin: The 2010 Nobel laureate Liu Xiaobo, currently in prison in China, wrote that the Mao era "caused people to sell their souls: hate your spouse, denounce your father, betray your friend, pile on a helpless victim, say anything to remain 'correct'", and argued that the consequence was...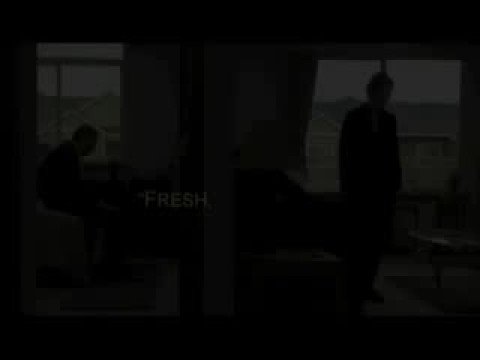 Melodies of Love and Loss: Chinese Music Inspired...
We are so grateful to the Chinese Fine Arts Society and to their Artist-in-Residence Yuan-Qing Yu for curating our upcoming concert inspired by Yiyun Li's stories in Gold Boy, Emerald Girl. Join us for this concert on Sunday, April 15 at 2:00 PM at the Harold Washington Library Center. In the meantime, allow us to tease you with these concert notes from the curator:  Literature and music...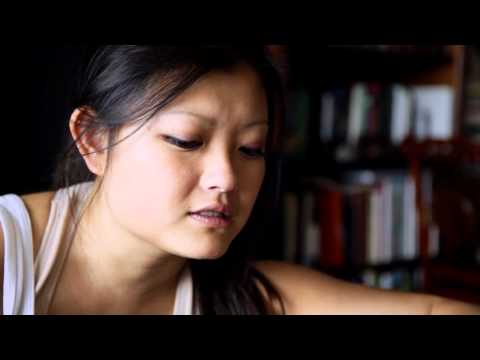 CHICAGO PUBLIC LIBRARY: This Wednesday, March 7th,... →
chicagopubliclibrary: This Wednesday, March 7th, Reading Under the Influence is teaming up with the Chicago Public Library for "One Book One Chicago". There will be readings of original work and host trivia segments related to the theme of "One Book One Chicago." The Fiction Department Secretary will…
"Libraries of the Future?" →
Blair Kamin's take on the Chicago Tribune blog on the Chicago Public Library building prototype—where it has worked and where it hasn't. Since 1997, the Public Building Commission (PBC) of Chicago, which constructs buildings for Chicago Public Library and other city agencies, has built 22 prototype libraries, according to a commission spokeswoman. I've never been a fan of the...
Watch
What a gorgeous short film! Here's more from Vimeo on "The Fantastic Flying Books of Mr. Morris Lessmore": "Inspired, in equal measures, by Hurricane Katrina, Buster Keaton, The Wizard of Oz, and a love for books, "Morris Lessmore" is a story of people who devote their lives to books and books who return the favor. Morris Lessmore is a poignant, humorous allegory about the...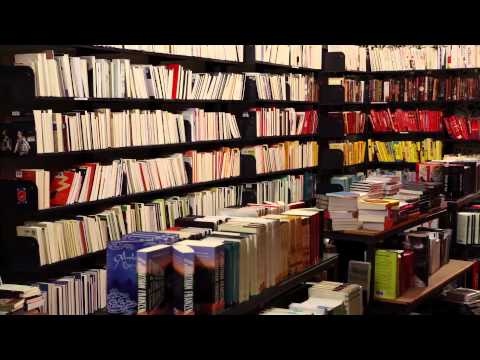 Carved Book Landscapes: the art of Guy Laramee →
Laramee: "I carve landscapes out of books… Mountains of disused knowledge return to what they really are: mountains. They erode a bit more and they become hills. Then they flatten and become fields where apparently nothing is happening. Piles of obsolete encyclopedias return to that which does not need to say anything, that which simply IS. Fogs and clouds erase everything we ...
NaNoWriMo's Gasp-Inducing 2011 Stats!
lettersandlight: The end-of-event stats blog post has become one of my favorite NaNoWriMo traditions (and I derive great pleasure from looking at these stats posts from years past, too…). I hope you enjoy devouring this year's numbers as much as I enjoyed compiling them! General Stats Round Up! For NaNoWriMo main: 256,618 participants, up roughly 28% from 2010's total of 200,530 writers. We...
CHICAGO PUBLIC LIBRARY: On Saturday, we welcomed... →
chicagopubliclibrary: On Saturday, we welcomed 7,000 children and families at Bookamania, CPL's annual celebration of children's books and authors. Bookamania is presented each November to enhance a child's joy of reading and love of books by bringing to life their beloved storybook characters with stories,…
CHICAGO PUBLIC LIBRARY: We are pleased to partner... →
chicagopubliclibrary: We are pleased to partner with the Chicago Literary Hall of Fame to present the 2011 Induction Ceremony on Tuesday, November 15. You're invited to celebrate Chicago's spectacular literary heritage beginning at 6 PM in the Cindy Pritzker Pavilion at Harold Washington Library Center as…
Wrapping up on Augie (with visuals)
This fall, The Adventures of Augie March was checked out of Chicago Public Libraries 4,702 times. 1809 people (that we were able to count) attended programming around the book selection—quite an ambitious one, we admit. We're still tallying the many readers who attended book group discussions in library locations, or at stores such as Open Books and The Book Cellar.  One Book, One...
I Heart Classics: November is Book Discovery... →
iheartclassics: Each November, thousands of people undertake the challenge that is NaNoWriMo (National Novel Writing Month,) where they try to write 50,000+ words in a single month (in other words, a whole book.) Many people will "win" this contest, and even though these stories may not be the best works in…
Watch
Throughout October we've been partnering with Lookingglass Theatre, the Department of Cultural Affairs and Special Events, and the Chicago Office of Culture and Tourism on readings of past One Book, One Chicago selections at the Cultural Center. Tomorrow is our last reading at 12:15pm. Under the theme of "Friendship Stories" we'll hear form Toni Morrison's A Mercy...
Watch
Teens from YOUmedia at the Chicago Public Library read Saul Bellow's The Adventures of Augie March and created their own Chicago-centric projects. Here's a sample of what beautiful work they did.
CHICAGO PUBLIC LIBRARY: And the 2011 Chicago... →
chicagopubliclibrary: And the 2011 Chicago Public Library Design Contest winners are… Grand Prize Winner :: The City that Reads Together by Tre Henry & Josh Rains People's Choice Award Winner :: One Book, One Chicago, Twenty Exceprts by Kelly Bair We would like to extend a HUGE thanks to the…
First Lines
Well, it's no surprise that of all of the books we've selected, the first line of Bellow's novel clocks in as longest. Shortest? Toni Morrison. Most over-quoted? Jane Austen. Most obvious (if this were a quiz)? A tie between Tim O'Brien and Sandra Cisneros. One that makes us smile? Raymond Chandler, absolutely. Here, for your enjoyment and in order, are the first lines of...